Tell us a little about what you need, and we'll respond quickly with our price and estimated turnaround time.
Need an appraisal now? Order securely online for an accurate, reliable appraisal to fit your specific needs.
When you need to know the true value of a property, you need an expert. Find out about the appraisal process.
Appraisal Experts in the Philadelphia region of Pennsylvania for over 35 years
It doesn't matter what type of property is in question. Our experience and formal training as Certified appraisers make us qualified to provide home valuations in Montgomery, Delaware, Chester, and Philadelphia County for clients ranging from national mortgage companies to local lenders or individual businesses and consumers.
Some of our expertise include the following:
Mortgage companies
Banks
Lawyers
Estates
Real Estate Taxes- Are you over paying
Pre-listing Market value for homeowners and agents
Divorces
Forclosures
PMI Removal
If not listed above please feel free to contact us with any questions.
We also measure properties for many real estate agents and private parties for a more accurate gross living area. Public records are often incorrect.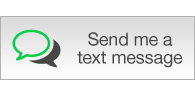 More news...
These articles are property of New York Times and protected by copyright.
---